According to Google, The COVID-19 pandemic impacted the retail industry immediately, with a recent survey revealing that 73% of consumers reported that their shopping behavior has changed since the outbreak with an increased likelihood to purchase more online. And, as a direct result of COVID-19, Google has witnessed heightened search queries for online retail this year that will lead to a new baseline for Black Friday. Especially in the MENA region.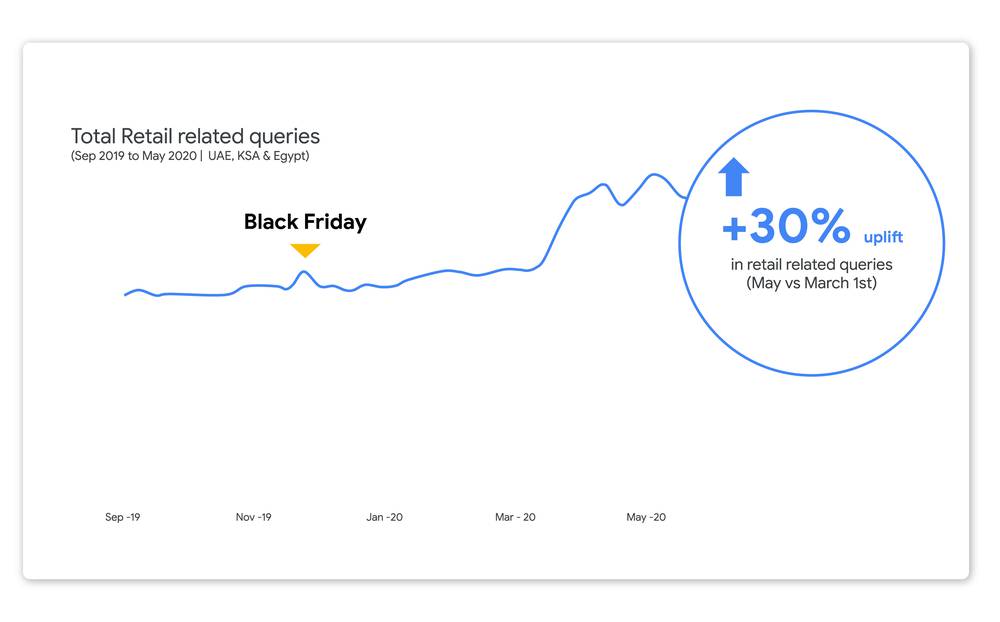 Since the outbreak, Google has witnessed a 35% year-on-year growth in search queries for coupons and rebates, including discounts.
According to Google, A global 2019 survey showed that the MENA region has the highest percentage (86%) of people who wait for Black Friday to make a decision to buy or search for a product.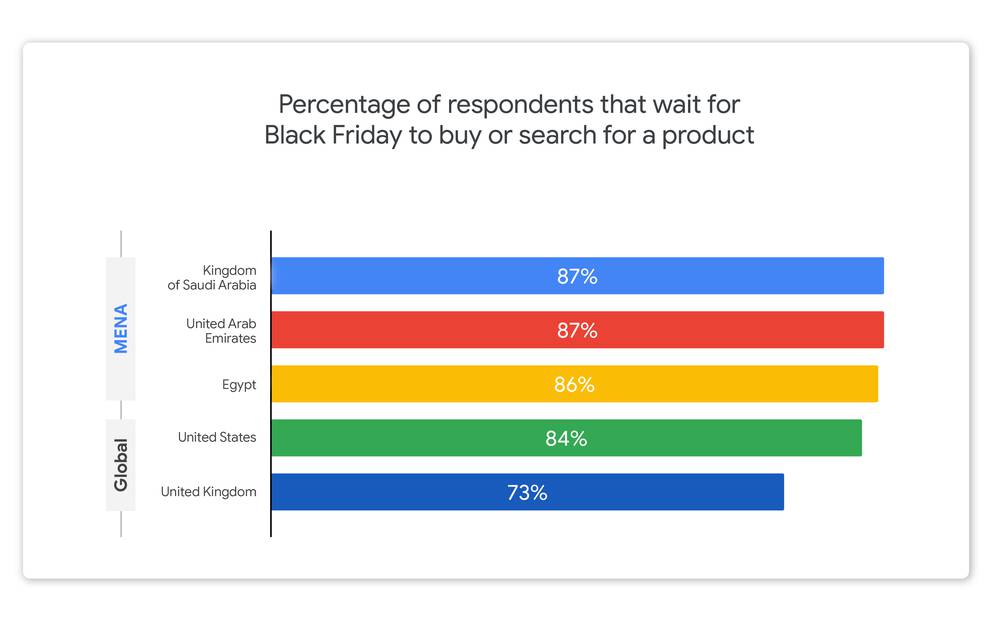 How to prepare for the black Friday:
Go online
With the acceleration of digital adoption due to COVID-19 this year, it's essential to provide consumers with a good eCommerce experience and maintaining an online presence throughout the ten weeks of the three phases of the black Friday.
According to Google, Google's global head of ads research and insights, Justin De Graaf, stated the fact that there has been a huge online growth across all different types of industries online since the pandemic, and that it has had such huge effects on digital transformation and online consumer needs. His research shows that "holiday shoppers are already anticipating a further reliance on digital shopping, which guarantees the need for a digital transformation for all retailers.
Before the COVID-19, eCommerce represented only 2.5% of total retail sales.
Now, 50% Of Egyptians use online shopping now Vs 11% who have never done online shopping, and the eCommerce sector is currently one of the fastest growing sectors, with 300-500% witnessed growth.
Egypt eCommerce market is expected to grow to $3 B by end of 2022
US foot traffic at retail stores is expected to be down 22 percent to 25 percent during the six key weeks of the holiday season compared to the same year-ago period, according to a forecast from ShopperTrak
Statistics show that it's going to be a very "crowded market" online during Black Friday this year vs the regular bricks and mortar stores and retailers will have a stronger online Black Friday sales than offline. However, there are also serious concerns around long shipping times this year.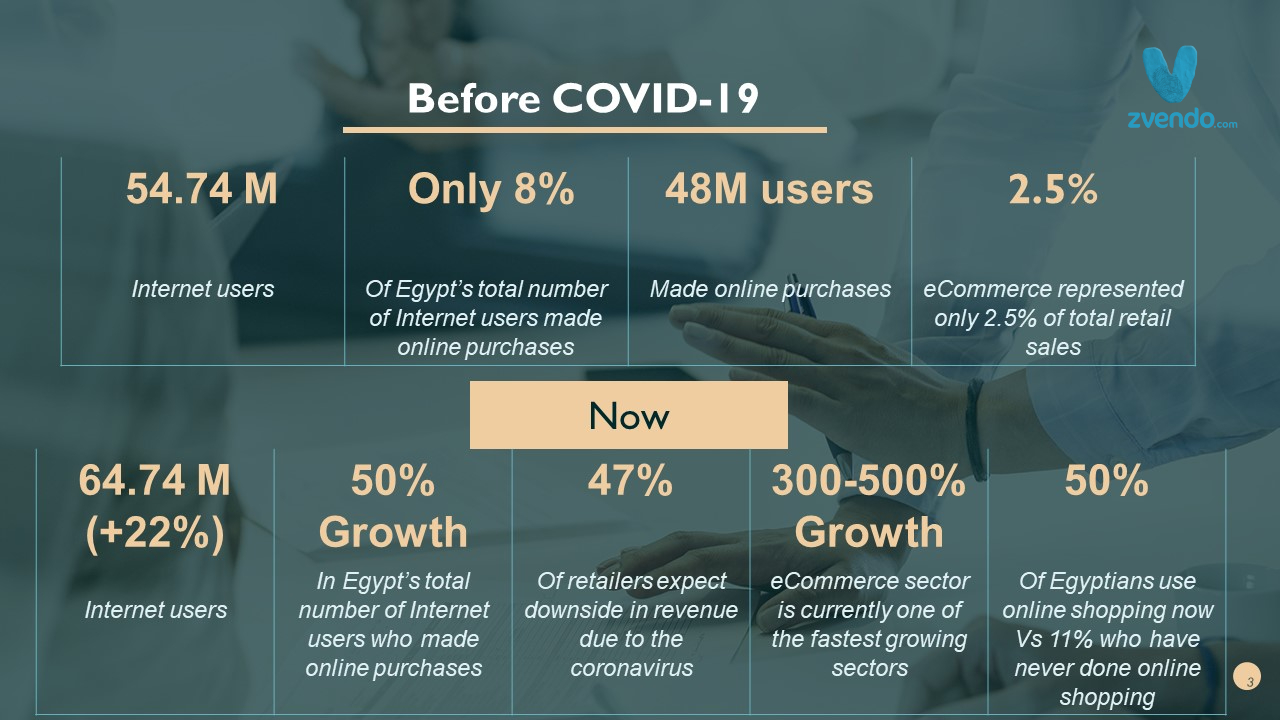 Use a mobile application: Mobile eCommerce
24/7 Customer Engagement

According to a research, most consumers across the world spend more time on mobile devices and applications.
By 2021, mobile eCommerce sales are expected to account for 54% of total ecommerce sales

More Payment Methods

Fast and easy shopping experience with securedpayment options.
Apps powered by E-Wallets make it fast and simple for customers to make payments without credit/debit cards.

Push Notifications 

Offer your customers flash sales and deals through push notifications

Social Sharing

Enable sharing options to push customers sharing, giving feedback and for improved word of mouth and brand awareness

Retailers investing more in mobile eCommerce can ultimately expect a higher conversion rate and ROI.

Online retailers see more than 50% of traffic coming from mobile devices.

Apps tend to have a higher conversion rate than desktop and mobile web.

Customers experience is controlled by your app environment, and there're no competitors nearby.
You know the shopper's intent because she went through the effort of downloading your app and opening it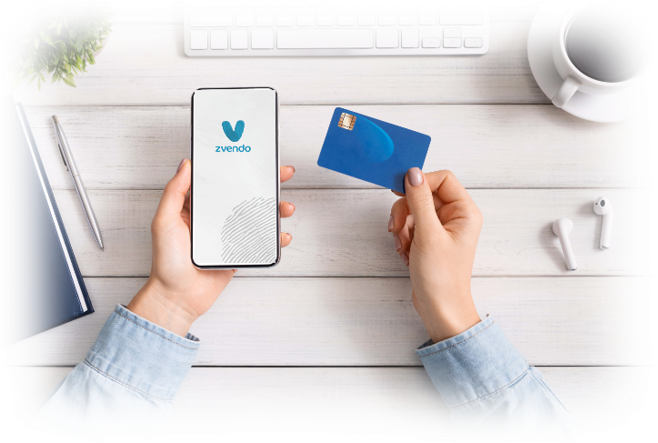 Clear policies
Use clear and flexible return and exchange policies to guarantee a seamless online black Friday purchasing experience
Use your data
Make sure you use the data you have during the Black Friday, whether in email marketing campaigns, retargeting campaigns or in your custom audience.
Understand user behavior
Now is the time to re-analyze the user behavior during the COVID-19 period, understand their mindset and needs, take advantage of the digital channels they frequently use, conduct a clear target and a clear strategy.
Offer other payment methods
In order to reduce direct contact and infection transmission that may be due to exchanging physical cash notes, other payment methods is now more applicable, whether it's credit and debit card payments, e-wallets, Fawry payments or other alternatives, and providing these type of payment options to your customers as a seller will definitely increase the chances of completing the checkout, specially during a high-traffic event as the Black Friday.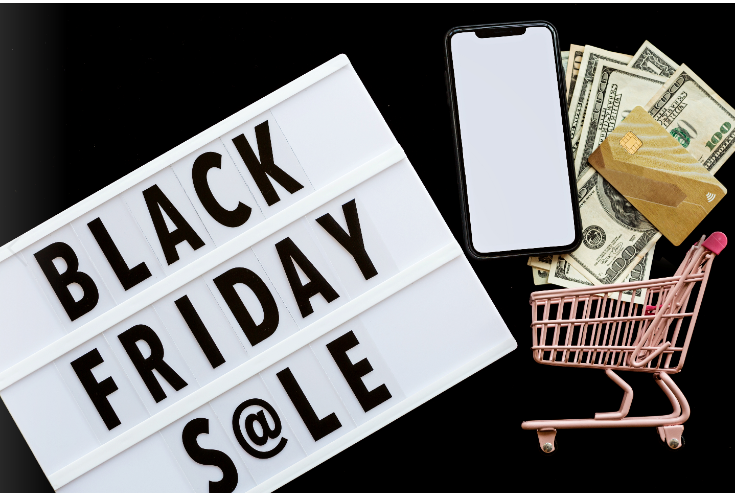 Understand the importance of search
43% of Google search is generic in Egypt and less brand-specific, which means it's open to give
multiple choices to the consumer.
Almost 56% of consumers in Egypt start their online shopping journeys using Google.
The seasonality plays a major role in increased search, especially during the white Friday, Ramadan
and Eid seasons, where Electronics, Beauty products and Fashion have the highest search queries.
Reviews: 90% of customers trust online reviews
Focus on Meta description: Shop for PRODUCT NAME at BRAND, BRAND provides SUBCATEGORY and CATEGORY for all your winter CLOTHES needs.
Add social media links and Facebook keywords.
Focus on enhancing website speed.
Use voice search, specially in Mobile apps.

Content-rich product description should:
• Major on Benefits (Include Features)
• Focus on key words as ingredient
Keywords should be available:
• Once in the page's URL
• Once in the product description title
• Once or twice in the body content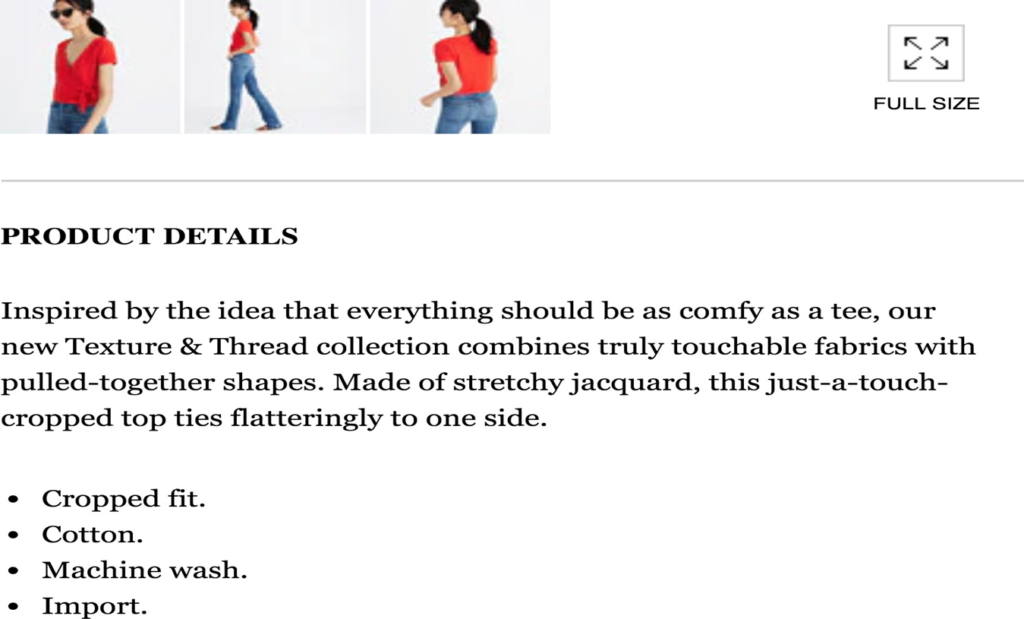 Online product selection, Demand and Supply (Specially before the big seasons)
Limited access to a broad and deep selection of products has been one of the main challenges hindering the development of MENA eCommerce.
Most of Rising electronics and fashion groups are late in making their offline product selection available at their online stores. It is estimated that less than 20% of top global fashion brands physically present in MENA have  locally based eCommerce platforms that offer delivery to the regional  consumer.
This demand–supply imbalance in the region has created an opportunity for cross-border eCommerce, with non-MENA-based eCommerce players.
Number of Google search for Chinese eCommerce players such as JollyChic and Shein have seen 60% annual growth over the past three years, making them among the most popular eCommerce destinations in the market.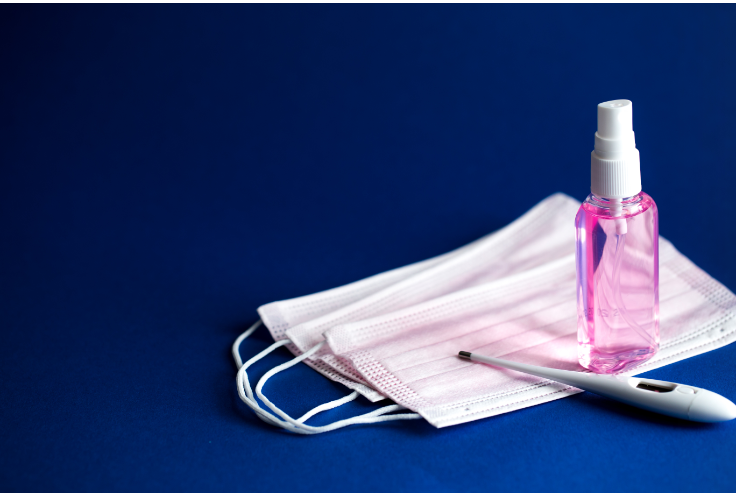 Consider the 3 phases of the black Friday in your online campaigns
1-During the early phase of the black Friday, search interest is increasing at 36% year on year, and consumers are not tied to any specific product, they are only randomly and intensively searching and looking for reviews.
High ticket items: The top rising categories during this time fall into a higher price point, such as electronics and home and garden. Queries at this phase are more generic and less brand-focused.
Bulk purchases: At this stage, consumers start preparing their bulk purchases, mainly within food and groceries.
Actions:
Provide a clear and friendly eCommerce store and mobile app experience for your customers.
Offer teasers and discounts.
2-At the black Friday period, that require less research and more brand familiarity, with more specific reviews.
Ready to buy: There is a sharp rise in searches for retailers, mainly driven by coupons and rebates (44%).
Brand loyalty: 55% of Black Friday searches are around specific products and brands.
Reviews matter: People tend to search for specific product reviews
During this phase, popular categories include electronics, beauty and personal care, and apparel.
Actions:
Use clear communications, as videos and clear content.
Use credit card payments and a seamless transaction experience
Focus on the unique selling proposition of your brand.
3-In the final stage, searches for last-minute offers and deals two weeks after Black Friday increase.
Cyber Monday: Search interest for Cyber Monday, a day of discounts that typically falls on the Monday after Black Friday, has grown 24% year on year in MENA.5 It is an opportunity to continue engaging with customers after Black Friday.
Actions:
Extend your offering and discounts 2 weeks after the black Friday
Maintain a seamless online presence and customer experience
The above information is provided by zVendo.com.
References: Think with Google and Statista.