Payment Integrations on zVendo
Payment integration is a connection between your online store on zVendo and your payment service.
You first need to choose from Cash on delivery (COD), or online payment, then you can configure your payment method on your zVendo store, to do that, follow these steps:
1-Go to your zVendo store Admin page, and click on the icon with the 3 lines (hamburger button ☰) next to View my store, access the Navigation menu, access store configuration>payment>payment methods, then click on Create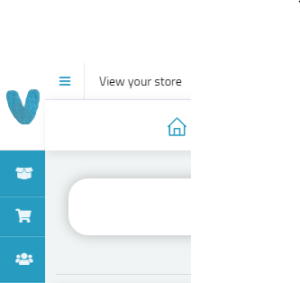 2-If you want Cash on delivery, then choose an offline payment.
3-If you want an online payment, installment, or E-wallets payment, then you can choose your wanted payment from:
Credit card payments through WeAccept, Kashier, Bank Misr, QNB, Payfort
Installment: Through Accept-ValU, Bank Misr
e-Wallets: Through UPG, Meeza, Accept, Bank Misr, QNB
4-You need to sign a contract with one of these payment providers and automatically when you enter your payment information, it will be configured and directly connected with your online store on zVendo.
4-Enter name, check the channels you want to use this payment method on, add all information of your payment gateway, to accept payments to your bank account.
5-Click on Create.